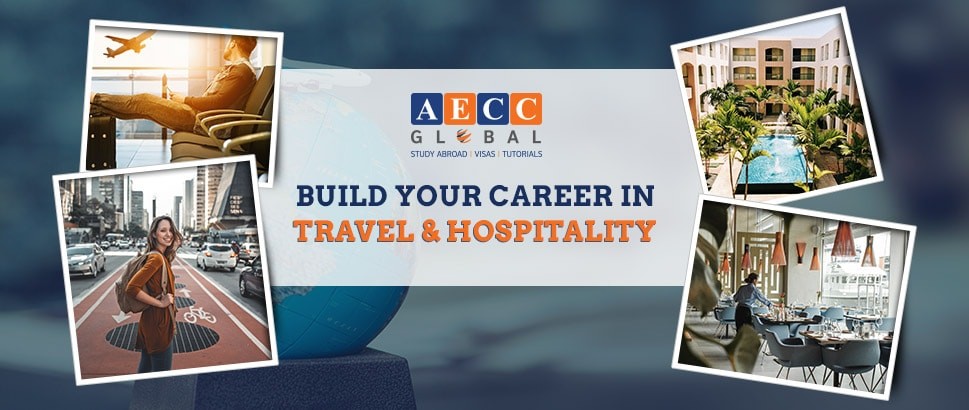 Ever thought about a unique career like surfing from sunrise to sunset and simply enjoying your youth?
How about hitting The Winter Slopes as an Intrepid Ski Instructor?

Why not? It's time to show others how it's done!

Why pursue an ordinary job when so many fascinating and unique careers now exist?

Forget about all the run-of-the-mill options. You only live once. You deserve the chance to follow an unconventional path. The world is full of great career possibilities. But how do you sort out the most interesting ones?

Well, we will help you decide.

Having an interesting career means being paid for something that you love. One of them is Hospitality and Tourism Management.

The Travel and Hospitality industry has grown at a great pace all around the globe. Not only would this benefit so many people around you, but it would also teach you a lot about the world we live in. Turning your passion into a career is what most people only dream of.
What are Tourism and Hospitality?
Travel and hospitality are the broad umbrella terms for a spectrum of courses that focus on facilitating and serving those visiting a destination.

So, are you ready to take a path that has the potential to make you feel more happy and complete?

Here are more reasons why Travel and hospitality management is a great study choice; take a look!
It's a career without limits.
Hotel Management and Tourism is a diverse industry and the most expansive one. A new job is added to the hospitality industry every 2.5 seconds. Travel and Tourism are mainly concerned with the Management of Hospitality, Travel Management, Tourist Assistance, etc., which offers various job opportunities.
Running an exotic resort or managing a casino, the choice is yours. The possibilities are endless.
Travel the World
Students who study hotel management abroad will explore and visit many places, countries, and beautiful cities. Choosing a tourism management and hospitality degree expands your circle and network from different parts of the world.
The hospitality industry deals with exposure to diverse and multilingual cultures, various d habits & must-have people skills. It gives students exposure to the international community & culture and prepares them in operational, managerial & entrepreneurship skills.
It is a Creative Industries
If you are creative and a people-person, then the hospitality industry is a perfect fit for you. It allows you to find unique ways of keeping clients happy.
You will be challenged every day to think on your feet and find innovative solutions to problems that arise at the moment.
Combining Subjects
Degrees in Hospitality, Leisure, & Tourism will very often embrace a wide range of other subjects. There are huge numbers of disciplines that can be taken alongside a degree in this field. Covering multiple subjects in one degree will not only make it more interesting to study, but it will also help you to broaden your knowledge and develop new skills.
Remarkable Education Hub
The hotel and tourism industry is vast, from food and beverages to airline lounges and luxurious spas. There is a lot to learn and explore!
Careers in Hospitality and Tourism
As one of the world's largest industries with a global economic contribution, the travel,and tourism industry is a great field to pursue a career. The hospitality and tourism industry is diverse, and here are some potential jobs:
Travel consultant
Product manager for a travel company
Marketing Manager
Hotel/Resort Manager
Sustainable Tourism Expert
Event Planner
Guest Relations Manager
Executive Chef
International Hotel & Tourism Management
Events Management
Baking & Pastry Arts
Wine & Bartending
Food & Beverage Management
Hotel Business Management
Hospitality Management
Cruise Line Management and a lot more!
Get ready to experience a job that allows you to explore breathtaking locales.

Pull a wire to interact with people from all nationalities, varied interests, language, etc...

Set the stage people to oy themselves, serving lip-smacking delicacies, beverages….

Fun part apart, the travel and hospitality sector is serious business, one that doesn't shut even during holidays; it thrives during this season.

Just think you could be one of those people who truly love their jobs. You could earn your paycheque by working at something that you deeply enjoy and go home at the end of each day feeling content and fulfilled.

Go right ahead and do it. After all, things happen to those who dream.

For further information on career prospects and international university application procedures, get in touch with our professional and certified consultant for an individual career counseling session. Contact Now