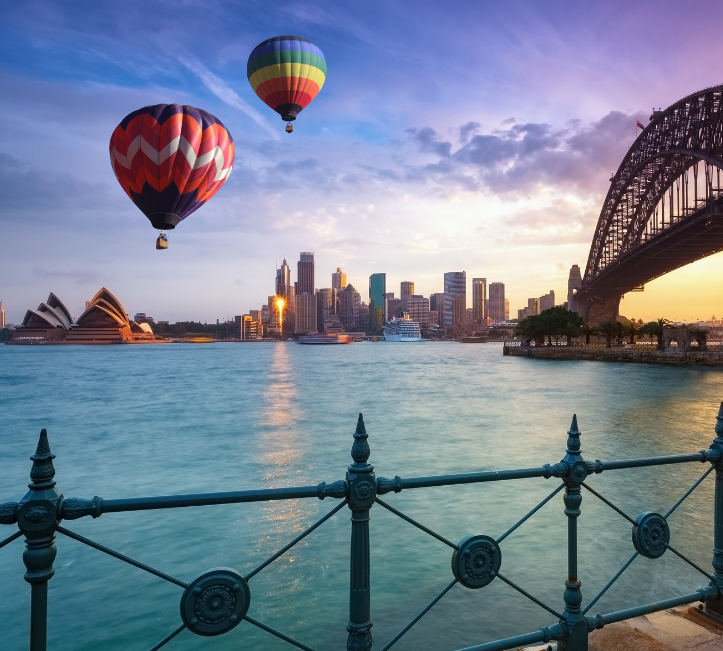 Gain quality education in a culturally diverse society
Institutions in Australia
If you are a keen student wishing to study in one of the top universities in the world then, Australia is the right study destination for you.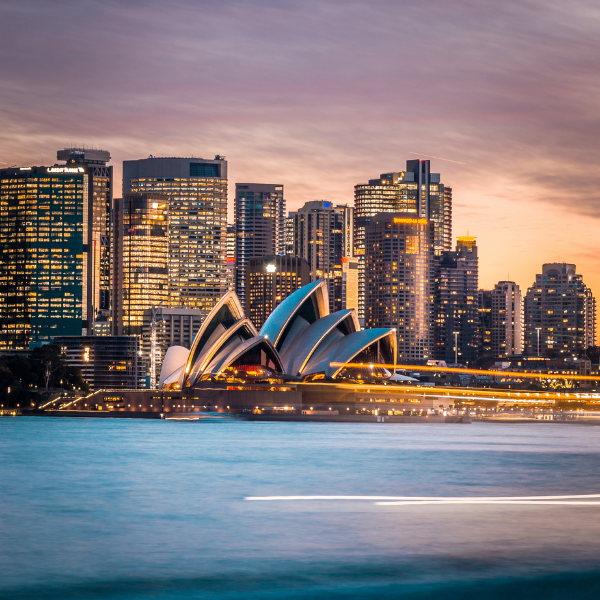 Discover diverse culture and incredible landscape of Australia
A laid-back lifestyle, exciting world-class educational institutions and a diverse society makes Australia a perfect destination for international students. During your stay in Australia, you'll enjoy the incredible natural landscape as you explore their beaches. You will get to study with the leading universities in a most flexible and student-focused learning environment.
Study at some of the world's best Australian universities and institutions
Enjoy the beaches, beautiful natural landscapes and exciting adventure opportunities
Explore the innovative learning environment and cutting-edge technology of the Australian universities.
Top reasons to choose Australia as a study destination
Australia is home for 7 out of top 100 universities in the world
Streamlined immigration process & post-study work visa
Living expenses and tuition costs are considerably lower in Australia in comparison to US and UK.
International students in Australia are allowed to work 40 hours every fortnight during term time and fulltime work during vacations.
Attractive scholarships and internships
There are over 40 accredited universities in Australia.
Australian qualifications are recognized by employers and top-notch educational institutions throughout the world.
Australia has 7 cities ranked in Top 75 best student cities in the world.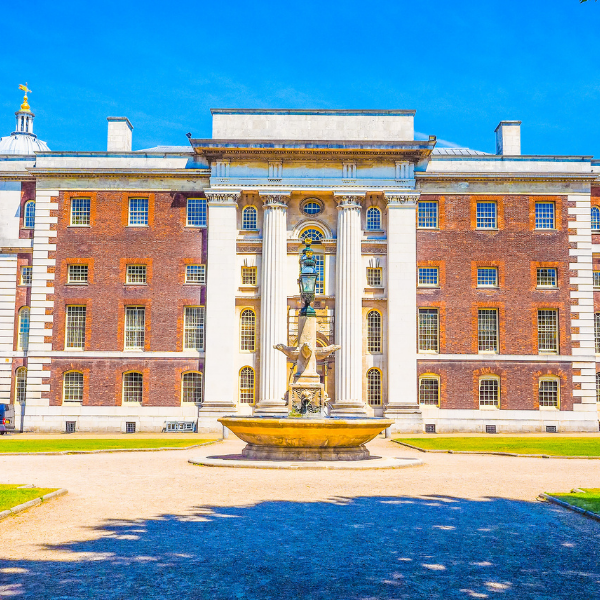 Find out where you can study in Australia
There are over 40 major universities in Australia, with a huge range of courses to choose from. Most of the universities in Australia offer services to assist international students to make the most of their experience. 



Partner institutions in Australia


(Please note that some institutions may not be represented in your region, please connect with our regional counsellors for more information.)

Monash University
Deakin University
Australian Catholic University
Bond University
Carnegie Mellon University - Australia
Charles Darwin University
Charles Sturt University
CQUniversity Australia
Curtin University
Edith Cowan University
Federation University Australia
Flinders University
Griffith University
James Cook University
La Trobe University
The University of Western Australia
The University of Queensland
Macquarie University
Murdoch University
Queensland University of Technology
RMIT University
Southern Cross University
Southern Cross University - Melbourne - Educo
Southern Cross University - Sydney - Educo
Swinburne University of Technology
The Australian National University
The University of Adelaide
The University of New England
The University of New South Wales
The University of Newcastle
The University of Sydney
University of Canberra
The University of Notre Dame Australia
The University of Southern Queensland
Torrens University Australia
University of South Australia
University of Tasmania (UTAS)
University of Technology Sydney
University of the Sunshine Coast
University of Wollongong
Victoria University
Western Sydney University
Acumen Institute of Further Education
Australian Academy of Nursing
Australian Centre of Further Education ACFE
Australian College of Trade ACOT
Australian Harbour International College AHIC
Australian Ideal College AIC
Australian Institute of Technical Training AITT
Canberra Business and Technology College
Central Australian College CAC
Danford College
Education Training & Employment Australia (ETEA)
Greenwich College - Redhill Education
Institute of Health and Nursing Australia
Jobs Training Institute (JTI)
Pacific Training Group
Queensford College
Stanley College
Strathfield College - Educo
Sydney Metro College
TMG College Australia
Bayside English College
Discover English
ELS Universal English College
ENGLISH LANGUAGE SCHOOL IN SYDNEY
Kaplan International English
MEGT (Australia) Ltd and Ability English Pty Ltd
Melbourne Language Centre
Navitas English Services Pty Ltd (formerly ACL) - Navitas
South Australian College of English
Sydney English Language Centre (SELC)
La Trobe College Australia - Navitas
La Trobe University Sydney Campus - Navitas
Navitas Limited
UNSW Global Pty Ltd Foundation Year
University of Wollongong College
IES Founder Year - UQ
Kaplan ANZ
Academies Australasia Polytechnic Pty Limited
Academy of Information Technology Pty Ltd - Redhill Education
Airways Aviation
ANU College - Study Group
APIC - Education Centre of Australia ECA
ATMC Fed Uni
Australian College of Business Intelligence
Australian Institute of Higher Education Pty Ltd AIH
Australian National Institute of Management and Commerce
CIC Higher Education - EduCo
Education Centre of Australia ECA Graduate Institute
Engineering Institute of Technology
Excelsia College
Federation University - MIT
Flinders University - International Study Centre
Greenwich English College - Redhill Education
Holmes Institute
IKON Institute of Australia
James Cook University Brisbane JCUB Sarina Russo Higher Education Pty Ltd
JMC Academy
Kaplan Business School
Kent Institute Australia
King's Own Institute
Kirana Education
Le Cordon Bleu Australia
Melbourne Institute of Technology (MIT)
Monash College
Murdoch Institute of Technology
Newcastle International College (NIC) - Navitas
Open Colleges School of Health
Stott's College
The College at Western Sydney University
The Hotel School Sydney
The University of Adelaide College - Kaplan
University of Newcastle - Kaplan
USQ - Sydney Education Centre
USQ Sydney Canterbury Business College CANTERBURY EDUCATION GROUP
UTS College
Victoria University Melbourne - Education Centre of Australia ECA
Victoria University Sydney - Education Centre of Australia ECA
ZBA Education Centre Australia - Education Centre of Australia ECA
Academia International
Acknowledge Creativity
Australia Institute of Business and Technology AIBT
Australian College of Applied Psychology
Australian Learning Group
Blue Mountains International Hotel Management School
Brighton College
Canterbury Business College
Canterbury Institute of Management
Capital College
Curtin College - Navitas
Deakin College - Navitas
Edith Cowan College - Navitas
English Language Company Australia Pty Ltd
EQUALS International Pty Ltd
Eynesbury College
Front Cooking School
GEN Institute
Griffith College
Imagine Education Australia
International College of Hotel Management
International Institute of Business & Information Technology (IIBIT)
International Institute of Business & Technology
Kaplan International English - Adelaide
Kaplan International English - Brisbane
Kaplan International English - Melbourne
Kaplan International English - Perth
Kaplan International English - Sydney City
Kingston International College
Menzies Institute of Technology
National Institute of Education and Technology
New Era Institute
Queensland Academy of Technology
Queensland International Business Academy
Skills Australia Institute (SAI)
Skills Training Australia
Strathfield College
Study Group Australia
Sydney Business and Travel Academy
TasCollege
University of Canberra College
Veritas Institute Australia
Australian College of Information Technology & Institute of Film and Television
Australian Professional Skills Institute
Coder Academy Australia - Redhill Education
Crown Institute of Business and Technology-CIBT
Evolution Hospitality Institute
Institute of Health and Management (Health Careers Language Academy)
International School of Colour and Design - Redhill Education
Max Therapy Institute
National Institute of Technology Pty. Ltd.
Original Campus
Perth College of Business and Technology
Sunshine Coast International College
Sydney Institute of Higher Education
Vocational Training Institute
Education Centre of Australia ECA - PY
Monash Professional Pathways
TAFE & DET
Learn essential career skills and gain practical experience as you prepare for your career with a TAFE course. You can choose from diverse range of courses from counselling to beauty therapy, and you'll graduate with job-ready qualifications. We work with these institutions:
Box Hill Institute of TAFE
Canberra Institute of Technology
Chisholm Institute of TAFE
Education Queensland International DE
DET NSW, DE International
DET Victoria DEECD
DET WA
Gordon Institute of TAFE
Government Education and Training International-Tasmania
Holmesglen Institute of TAFE
Kangan Institute
Melbourne Polytechnic
TAFE NSW Institutes
TAFE Queensland
TAFE South Australia
TAFE Western Australia
TasTAFE
William Angliss Institute of TAFE
High School
Study with some of the Australia's most influential colleges and set yourself up for an amazing career. You can learn design, hospitality, business or prepare for further higher education. We work with these institutions:
The Kilmore International School
To get in touch with our expert team, simply leave your details below and we'll call you for a FREE consultation.

To get in touch with our expert team, simply leave your details below and we'll call you for a FREE consultation.