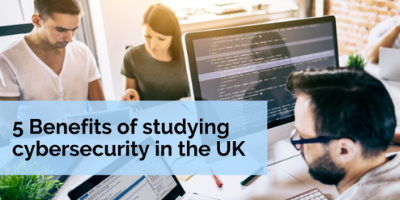 Cybersecurity is an essential part of technological growth that acts as a protective system against malicious attacks.
The industry by itself is evolving rapidly and is considered critical in protecting the internet-connected systems world over from cyber threats. Businesses and individuals extensively employ cybersecurity to secure themselves against unauthorised access to data.
Cybercrime and its various forms are growing at an exponential rate every year. Its damages are projected to exceed a staggering $6 trillion in 2021! 
It's said that every 39 seconds a computer is hacked. Yes, you heard that right! To protect the data of millions of customers and to counter this galloping crime rate, banks, tech companies, hospitals, government agencies and just about any sector are rapidly investing in cybersecurity infrastructure. 
What is cybersecurity?
In simple terms, cybersecurity includes a wide range of practices to protect computer operating systems, networks, and data from cyber-attacks. Cyber Security plays a vital role in the 21st century. Computers, smartphones and the internet have become bare essentials, that it's hard to imagine how we would function without them. 
Organisations no longer look at cybersecurity as a barrier or an additional expense but a critical investment for business growth and to build customer trust. Although more resources are being allocated in cybersecurity, the industry still has a long way to go. There is a shortage of 2.93 million Cyber Security professionals worldwide.
The Importance of Cybersecurity in the UK. 
In recent times, the UK is one of the few countries that have demonstrated extensive growth in IT. This growth has created a higher demand for cybersecurity jobs.
Yet, employers are tasked with finding professionals with the right skillset.
To cater to this demand, many universities across the UK now offer cybersecurity courses, equipping students with a wide range of skills.
What does a Cyber Security Degree course cover?
A bachelors degree in Cybersecurity usually takes 3 years to complete. A Master's degree takes 1 year to complete. Some universities also offer part-time options.
The foundation of the field is covered in an undergraduate degree, after which more complex concepts are looked into. The degree is delivered in various modes such as lectures and seminars from industry professionals followed by laboratory sessions. 
Undergraduates with a degree in Computer Science and Information Technology have the option of pursuing a Master's degree in Cyber Security. A Master's degree in Cybersecurity equips students with a range of industry-informed knowledge and skills. Besides, a Master's degree covers both the managerial and technical aspects of Cyber Security. 
How can you benefit from studying Cybersecurity in the UK?
UK Universities are at the forefront, offering diverse skills across security science, software engineering and technology. To ensure it delivers all the skills needed for the workplace, cybersecurity courses are designed in consultation with the industry. For instance, most universities help you enhance your employability by preparing you for the BSI ISO 27001 lead auditor certifications during your Master's - a certification in cybersecurity that is highly sought after by employers.
The UK is known and recognised for its quality of education and the facilities and equipment made available to its students. Studying Cybersecurity in the UK provides students with the same benefits - Advanced teaching facilities, sufficiently equipped computer labs and state of the art infrastructure. Cranfield University, for instance, is known for its unrivalled facilities and industry-standard infrastructure.
Universities in the UK emphasis on research-based education, allowing students to gain holistic knowledge on the subject. This approach often allows students to question current processes and approaches and to devise new and better solutions to keep up with the rapidly changing environment of the industry. As a seal of approval, The NCSC ( National Cyber Security Centre) certifies many UK universities for the cutting edge and internationally leading research they conduct. University of Northumbria, DeMontfort University, Queen's College Belfast are some of the educational institutions recognized for their research programs.
UK Universities are well networked with leading companies in the industry and provide students with first-hand training, work placement opportunities and apprenticeships. Students receive a blend of industry experience and strong academic grounding. For instance, Coventry University's Master's programme in Cyber Security provides students with the additional option of applying for work placement during the first semester, extending their master's for a duration of 24 months, with an opportunity to develop expertise and experience. 
Jobs in cybersecurity are highly rewarding in the UK. The Starting salaries for a cybersecurity analyst typically falls between £25,000 and £35,000. The salaries across the sector are steadily rising as there is a projection of 1,00,000 unfilled cybersecurity jobs in the UK, by 2022. (According to the global information security workforce study). 
A career in Cybersecurity is not your average 9 to 5.  
Many choose this field as a career because it's known to be one of the most challenging yet rewarding territories in Information Technology. There are almost 3 million Cyber Security jobs around the globe, open for future experts. 
So what's stopping you from choosing an exciting career like this? Reach out to our education experts and kickstart your Cyber Security dream in the UK today.