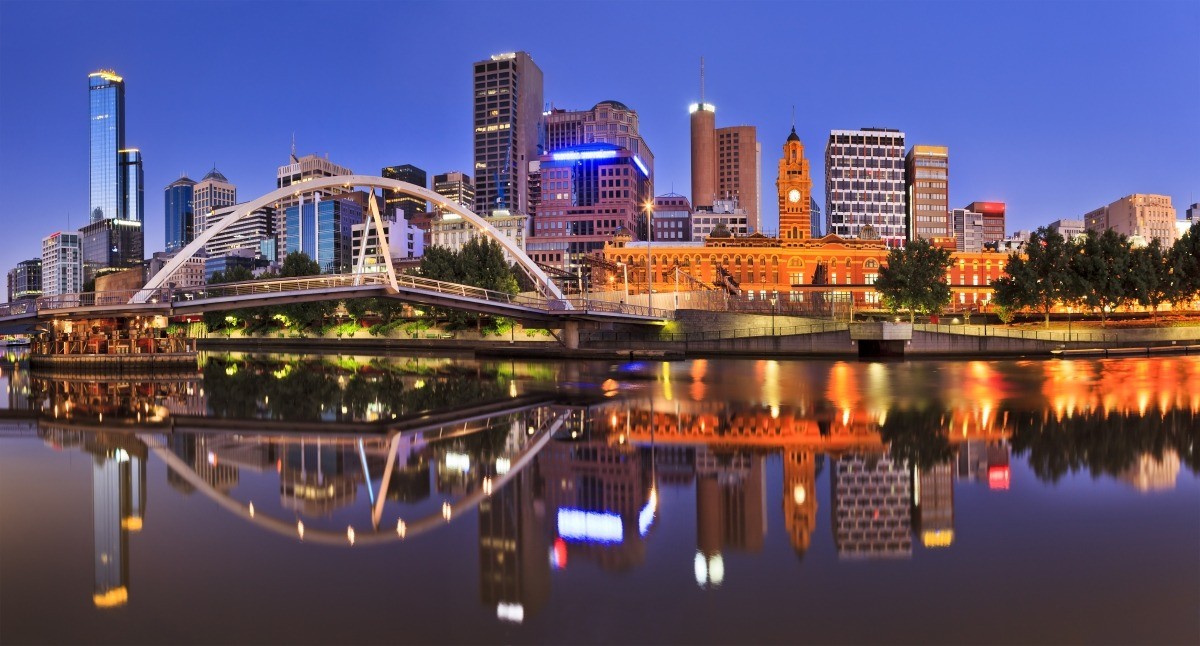 Australia's garden city, the city of cafes and street art, the home of Australian sports and fine arts, but most importantly, the city of dreams and hopes for Australians and many other students across the globe. Ah, Melbourne!
---
Why choose to study in Melbourne?
This is a question that runs through the mind of every international student who is seriously considering Australia as a study abroad destination. In this blog, we will go through some of the most compelling reasons why choosing to study, work and live in Melbourne could be a great idea for you.
Wait. Not a big reader? Why don't you head over to our podcast and give this a listen!
A Multicultural Hotpot Of Different Ethnicities.
Australia is a country built by immigrants, and Melbourne being one of the oldest cities in the country has a long history of people coming to the city from all over the world in search of a better life. These immigrants have shaped the culture and the vibe of the city over the years into something that cannot be found anywhere else.
Do you wish to sit outside on the patio of a cafe and have an espresso for breakfast like a true Italian? You can do that. Or do you wish to have a steaming bowl of Pho for breakfast and feel like you have been transported to the streets of Vietnam? You can have that experience as well. The fact is that Melbourne has it all!
Read More - Cost of studying in Melbourne
Melbourne, along with Sydney, is one of the financial powerhouses of the country. A number of multinational corporations have their headquarters in the city, and thus there is no dearth of internship opportunities for students. If you fit the bill for any of these companies, you could also find yourself with a bright job prospect once you graduate.
Endless Possibilities For Adventure And Sightseeing
Located right in an area of highland Alpine forests, and surrounded by the sea on one side and the Yarra river valley on the other, the possibilities for adventure in Melbourne are endless. Just a short drive away from the city, the Yarra River valley is a haven for adventure seekers with a lot of fun activities like Kayaking, and White water rafting. There are also a few ski resorts that are just a couple of hours away and would make for a perfect destination for a weekend getaway.
If you don't feel like going too far, there are things you can do within the city, as well! Most outdoor parks in the city or outside the city are free and open to the public with free barbeque facilities, public art, and cosy spots to unwind with friends or a good book!
The top 4 free parks that we recommend are
The Royal Botanic Gardens
Flagstaff Gardens
Docklands Park
Treasury Garden
Not to forget the beaches around Melbourne that are known for their surfing culture. You can find a number of coaching classes that you could join with your mates and turn it into a socializing activity. Or you could just drive to one of the beaches, lie down on the sand and read a nice book. The choice is yours!
Indulge In Some Of The Best Food Experiences In The World!

Yes, food in Melbourne is an experience. Calling it anything less would be an injustice to the culinary scene of the city. And when we are talking about food in Melbourne, how can we forget about their unique coffee culture?
The citizens of Melbourne are obsessed with their cup of coffee and could give the Italians a real fight over the quality of Espressos served in the cafes of the city. They also have coffee tasting sessions for the true coffee connoisseur in you!
Thanks to its diversity, Melbourne is also home to restaurants serving almost every cuisine known. And it's all not just fine dining. You could have the most lavish 7-course meal at a high-end restaurant for lunch and enjoy a Peking duck with sticky rice from a Chinese roadside vendor for dinner. And guess what? You'll find both to be equally delicious.
Plenty Of Safe And Centrally Located Accommodations For Students
Forget living an hour away from your campus just because the accommodation near your campus is not to your liking, or worse, just too expensive. Universities in Melbourne offer purpose-built student accommodation where students get good quality private accommodation with campus-like facilities.
And that's not even the best part! The rates for such accommodations start from just 250 AUD a week. For a city that has consistently ranked as either the number 1 or 2 most liveable city in the world, that's a steal!
Experience The Weather That Is Unlike Any Other City
The best way to describe Melbourne's weather would be to call it surprising. That's mostly because the weather always has a surprise in store for you. Some citizens claim that they have experienced all four seasons in one single day. Though that might be a bit of a stretch, it doesn't change the fact that Melbourne's weather is so diverse that it is not impossible for you to face different types of weather on the same day.
You will get to enjoy hot summers, with crisp winters, mild autumn and glorious spring. And maybe add a dash of rain into that mix. While some might find it a bit annoying at first, most people end up falling in love with the weather the longer they live in the city.
Art, Music, Theatre And A Lot More
The city is the home of Australian fine arts. It hosts a number of famous art festivals such as the Melbourne Music Festival, the Melbourne International Film Festival, Melbourne Fashion Week, etc., where artists from all over the world come together to celebrate art and culture. If you are someone who loves different arts, you will find yourself right at home in Melbourne. There is even a famous dog show that's conducted annually for all you dog lovers.
'For The Love' is another great festival that you have to take part in if you live in Melbourne. It celebrates the sun, the sea, music, arts and culture altogether at once, but most importantly it is a celebration of love and life
There are also a large number of free galleries that you can visit. The National Gallery Of Victoria has a splendid collection of artworks from all over the world and the Australian Centre For Moving Images has some of the most unique collections of interactive art in the world.
The Home Of Australian Sports
While the Lord's Cricket Ground in London is widely considered to be the Mecca Of Cricket, for Australians it has to be the Melbourne Cricket Cricket. Cheering on the Australian Cricket Team surrounded by 100,000 other Australians during a boxing day test match has to be one of the most adrenaline pumping experiences in the world of sport.
And it's just not cricket that Melbourne's known for. The same MCG also hosts Australian Rules Football matches, which is a weekly ritual for most people in Melbourne. It is also home to the Australian Open, one of the four Grand slams in Tennis and the Australian Grand Prix.
No matter what sport you follow, you can be sure to find some event of that sport happening in Melbourne over the course of the year.
Public transport is a huge deal in Melbourne. Their tram system is the largest and the longest continually operating system in the world! Melbourne is the second-largest city in Australia and there are plenty of options for affordable, reliable, and easily accessible public transportation. It is built with a great network of public transport, roadways and walking paths. This helps international students especially to move around the city in an easy, fun and most importantly - in an inexpensive way. But to use public transport outside of the free tram zone, you will need to purchase a myki card.
Well, that brings us to the end of this blog. Hopefully, you had as much fun reading about Melbourne as we had writing it. If you would like to know more about studying at one of our partner institutions in Melbourne, do reach out to our experts at AECC Global, and we would be more than happy to help you out. It doesn't matter how far along you are on your education journey - we've got you!