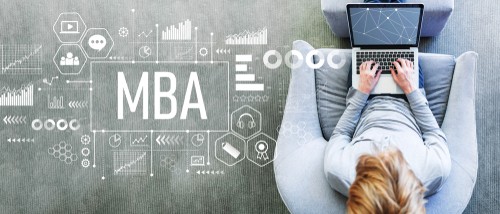 "The beautiful thing about learning is that no one can take it away from you"

BB King, American blues singer-songwriter, guitarist, and record producer.
Imagine yourself being an admissions officer in a world-renowned university.
Now, when you have lacs of essays from students across the globe in front of you, what are those essentials that would make you pick the best of the best applicants? Well, stories, we guess. Stories of personal struggles and triumphs, where a student might want to reach with their degree, their goals and ambitions and so on.
This is why as a student aspiring to study business abroad, you need to be creative and write a purposeful essay that really nails your chances of admission in your choice of business school. The SOP or the Statement of Purpose is a vital document in the admission process to a business school. It is like a letter of intent, where you explain the role of the business degree in your professional life. An SOP should be more of a personal statement, than a generic essay.
In a situation where you have no clue where to start and end? Worry not! We'll help you out with that. Keep reading to know how you can write that impressive SOP that will surely pave your way into that coveted university.
List out reasons for your interest in the course
The main reason for writing a statement of purpose is to convey the purpose of your interest in pursuing the course. Hence, the Statement of Purpose should be a clear reflection of your intentions to do the course. Write about why you chose this course and the particular specialization and why in that particular university. Align the purpose with what you have done and what your future interests are. Now, bring them together and say what is that you want to achieve by enrolling yourselves in this degree.
Do your research and then start writing.
The Statement of Purpose is a testament that you present to the university. It should be as unique as your personality and should enlist your interest in the course. The general tendency would be to look at existing SOP's on the internet but that would not serve the purpose. Research well. Jot down the points about the pluses of the particular stream you have chosen. Do your research on the college. Highlight the reasons why you should be accepted by the admissions desk and what it is that you can bring to the table. Mention points that make it stand out for you.
Talk about your academic track record
Your academic record defines your stature as a student. Apart from talking about your professional endeavors, it is also very important to portray your academic achievements. Your degree, GPA, academic and co-curricular accomplishments etc. make up a big part of your SOP. You can highlight both your academic as well as co-scholastic achievements in this part and align them with your study goals. This part can also again portray the learnings from the degree and its future in your academic route.
A

bird's view of what you wish to achieve through this degree
A Statement of purpose tends to get preachy at times. It also divulges its main aim. This is a rookie mistake and should be avoided at all costs. An SOP is exactly what it is called, a statement given for the purpose of studying a course. Thus, an SOP should give a bird's eye view of the purpose of the course. It should enlist the long term as well as the short term goals of doing the course. The short term goals could be a place where you see yourself at the end of the course, whereas long term goals could enumerate where you see yourselves, five years and ten years down the line.
Keep the statement crisp and succinct.
Every year, there are scores of students applying for MBA programmes abroad. The admissions committee would give a short skim and would not have much time to go through the mundane details. In fact, a lot of universities have started cutting down on the word count of the essays so as to make the process more streamlined. Thus, an SOP should be crisp and succinct. It should talk about important points at the same time and not bore the reader. Once the admission desk is hooked, you have crossed half the bridge. The rest of it can be crossed as you get there. So, remember to be crisp, clear and succinct.
Most importantly, keep it real and tell them your story.
A Statement of purpose is a personal statement, and should be a reflection of your true self. It is definitely not a literary piece of work. Make it truthful and straight from the heart. If it manages to convince the committee, you would ace the admission process and you soon be on your way to your preferred university.
Getting admission into an MBA programme may seem tough but is a breeze if you ace the SOP. Since it is an integral part of your admission process, you should not leave it to the end. Start working on it as soon as you start your admission process. Research all about your preferred university and course and plan your essay.
Our counsellors at AECC Global work round the clock to make sure you are ready with a top-notch essay that would assure you admission to your preferred university. So if you're still unsure, click on this link to speak to our counsellor right away!