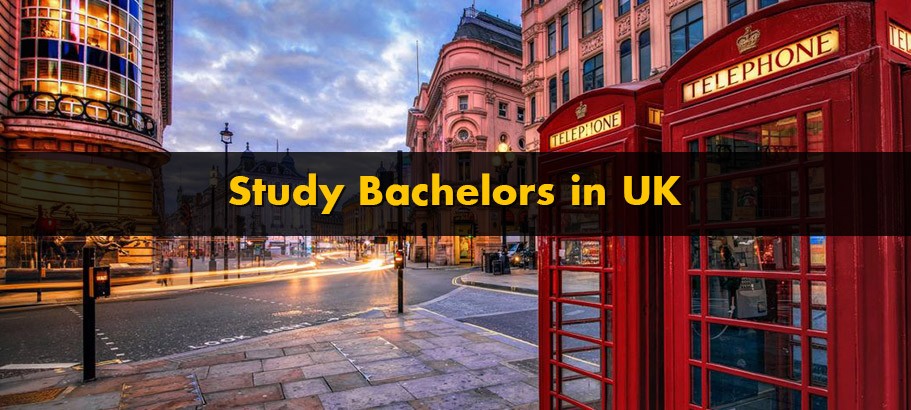 Now that you have given your board exams, you might be exploring various undergraduate study options.
If you're one of those passionate students who wish to pursue education in top international location and world leading institution, then choosing UK as a study abroad destination would definitely prove to be a wise career decision in your life.

When applying to any international destination, there are several factors that you need to take into consideration including the country's education system, top study options and various career opportunities. Let us enlighten you on why you should choose UK as your study abroad destination. Also check out how we can help you in applying to top universities of UK!
Why Study Bachelor's in UK?
First let's have a look at the numbers!
4 UK universities are in the Top 10 list of universities in the world, QS World University Rankings 2019.
3 UK universities are in the Top 10 list of universities in the world, Times Education Higher Education Ranking 2019.
4 UK universities of the Top 10 universities in the world are Russell Group members, 15 features in the top 100 & all 24 are in top 250 in the QS World University Rankings for 2018.
Here's why you should study in world renowned universities of UK:
Wide Range of Study Options: Top universities in UK offer well-researched, high-quality and diverse range of courses to the students. Their devotion to education and performance will help you to excel in your area of expertise making you ready for the right job and higher remuneration according to your skill set.
Flexibility to Customize Your Degree: Many undergraduate and post-graduate degree courses have flexibility built into them, giving you the chance to grow your knowledge and skills in more than one subject area.
Rich and Diverse Profile of High-Quality Research: Universities in UK focus on research excellence that makes a difference, addressing real-world challenges that benefit the industry, professions, academia and society as a whole.
International Exposure and Teaching Excellence: Universities impart high-quality teaching to the students underpinned by wide ranging links to industry and professional bodies. Students are offered a distinctly British learning experience within a truly international environment.
Vibrant Campuses and Student Experience: Your time in UK university can be a life changing experience both personally and professionally. You'll make friends from around the world and have the chance to enjoy a whole new range of social and cultural activities.
Lower Cost of Education: Undergraduate degrees in UK are of 3-4 years, saving your education & living costs. Studying in the UK costs upto 20,000-30,000 pounds per year for UG course which includes both tuition fees and living expenses. However, the cost may vary based on the institution, location and the course.
Attractive Scholarships and Bursaries: Institutions in UK offers variety of scholarships, financial aid, grants and bursaries to the international students. Few universities also offer 100% scholarships to the students for certain courses in the first year of study.
Numerous Employment & Internship Opportunities: Students are given various internship opportunities which are sandwiched during their course of study at UG level.
Top 10 Fields of Undergrad Study in UK
Check out top bachelor courses that you can enroll in UK.
Actuarial Science
Business Studies
Computer Science
Engineering
Fashion Design
Finance
Law
Literature
Marine Biology
Medicine
Music & Performing Arts
Philosophy and Psychology
Public Relations and Communication
File Your UK Application – We're a UCAS Registered Centre
Now that you have seen various benefits of getting a British degree, you might be thinking about how you can get admission in top UK universities. Choosing a right course among 60,000 courses and 400 institutions in UK is definitely a daunting task. As an official UCAS registered centre, our UK education experts guide prospective students like you through the entire university application process and help in filing it.
We can help with your UK application
Are you ready to apply for a university in UK? Not sure which course to choose? If you wish to learn about studying an undergraduate degree in the UK, arrange your FREE consultation with our AECC Global expert. We'll guide you through eligibility criteria for undergrad programs in UK, popular courses, intake and application deadlines and student visa provisions.

So why wait? If you are interested in obtaining a bachelor's degree from one of the most revered study abroad destination in the world, contact our representative right away! Enquire Now