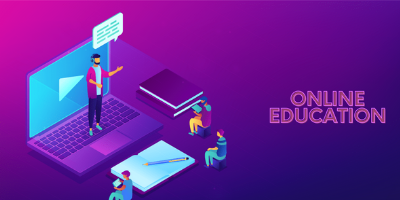 Has the current global scenario disrupted aspiring students' future, requiring them to put a temporary halt on their study abroad plans?
 We think not.
Today, the world has taken the plunge to change, reinvent, and adapt to the alternative approaches towards leading an everyday life.
Things are no different for the education industry and students across the globe. It's remarkable how quickly Institutions have shifted their base from live classrooms to virtual platforms in no time to keep things going while catering to the students' varied needs during these unsettling times.
The future still looks bright.
Sure, there are a few limitations and a great deal of uncertainty for international students planning to study in popular study destinations like the UK, the US, New Zealand, Canada, and Australia.
But here's some great news! Almost every one of these countries has geared themselves up, all ready to support international students via digital measures to progress with their study abroad aspirations. Besides, most of the universities in these countries have been offering online education for decades. So giving it a shot while waiting for the situation to go back to normal is totally worth it!
Of course, online education is not a new concept for many. However, there are a few new norms international students are expected to adapt to while taking up online courses during the pandemic. 
As many of our students would say, "Online classes are not so bad after all!". If you're contemplating or are on the verge of moving towards attaining an online education, here are some insights that will be of great help to you!
Read on to know all about the new country guidelines, how you can prepare yourselves for online education, and the possible ways to choose your desired course during this period.
New Guidelines-cum-perks of Overseas Online Education
Australia
If pursuing online education from an Australian university has been on your bucket list, then here is good news for you!
Scott Morrison, the PM of Australia, has announced a crucial student visa and online education policy due to its ongoing pandemic. According to this new policy, international students pursuing online education will be eligible for a post-study work visa in Australia. The education institutions laud this student-friendly approach by the Australian Government. It has certainly encouraged students worldwide to resume their preparations for studying in the country.
The United Kingdom
The UK Government has tweaked its Tier 4 visa process to help international students receive a student visa seamlessly in 2020/21.
This includes the fact that international students opting for online courses in 2020 will also be qualified for the 'Graduate Immigration Route.' The blended and online courses delivered through web-based and self-study resources will allow you to accomplish your dreams, even if you stay away from the campuses. The graduate route also helps international students remain in the UK post-graduation to lookout for work.
Canada
The Canadian Government has also launched additional measures to help international students planning to begin a new online course this fall, with the 2-stage temporary process and the student visa fast-tracking process.
The introduction of this temporary 2-stage approval process aims to help those international students who cannot submit complete documentation to pursue programs through online education/distance learning. This recent change will provide international students with more certainty about their dreams of entering Canada as soon as the country eases its health and travel restrictions. Even if students begin their online studies, they will be eligible to work in Canada post-graduation.
Scholarships for Online Education. 
Let's look at the brighter side of things. Although there are many limitations and a certain taboo associated with studying online, one cannot deny that it also comes with its own perks and conveniences. One key benefit (apart from attending classes in the comfort of your pajamas, of course) is the cost advantage.
From what we understand and observe, students world over have recurrently raised some common questions such as, "will my expenditure be reduced now that I'm studying online?", "are scholarships still applicable?" and so on. Interestingly, most of it circles the availability of scholarships and cost vs. quality concerns.   
Despite the myths you may often hear, online courses are still beneficial and qualitative in the real world and are widely recognized. Besides, there are plenty of scholarships available to you!
Universities overseas are ready to offer online education scholarships and are available to international students enrolling in accredited educational institutions. Whether you opt for an Artificial Intelligence course in RMIT or from over the 200 odd courses designed for interactive online learning at Deakin, you can always be eligible for scholarships. So fret not! 
Tips for choosing a course while taking up Online Education
While applying for overseas online courses, you get to choose from many courses that best fit your career goals. Multiple factors will be considered by overseas educational institutions, right from your high school academic curriculum to academic score, to your research works in the undergraduate degree (if you are applying for a postgraduate online course).
Here are 5 important things to consider before making a choice!
If you are to embark on your online study journey, it is important to know that it demands a great level of discipline and time management from you. It is an attribute that would elevate your CV and will overall add a certain value to your academic profile. So make sure to give it utmost importance before you look into any other aspect.
Don't just skim, but thoroughly read through online programs offered by your desired overseas university. If a university has many online course options, then it is a good sign to proceed further. Be sure to opt for a course that suits your interests and has provisions for continuing the course on-campus post the pandemic. It is also important for you to enquire whether the next onshore option is available within a period of time considered reasonable by you.
Accreditations are a must! For added credibility, make sure you choose an online course that is accredited by the respective boards. For instance, Business Schools (AACSB, AMBA, EQUIS), Medicine Courses, Engineering Courses, and other technical courses must be accredited by the respective boards to be accepted worldwide. It is also vital for you to check whether your future employers accept partial or full online study options.
A futuristic view of an online program can simplify your course selection process. To jumpstart your career soon after your online education, you should be acquiring & upgrading on-demand skills as well along the journey. Hence, it is ideal to choose a university and an online course from a holistic perspective. With a bit of research amongst universities, you can certainly secure admission for an online course of your choice in your desired university.
Some online programs demand international students to be available online at a specific time to interact with instructors or attending classes. Hence, pick a program that permits you to participate in classes in a comfortable time zone. The flexible schedules in most online programs allow you to balance your time between family and classes, especially during assignment deadlines. 
Though the thought of taking the online path may sound a bit daunting, you must know this: it is an excellent opportunity to explore a whole new world, broaden your horizon, adapt to changing scenarios, and challenge yourself. It also allows you to meet students and professionals from all over the world on your screen with just a tap of a button. 
Communicating with the alumni, taking inputs from an overseas education consultancy, and getting inputs from career guidance experts are great ways to get started. So go ahead with your research and pick an online program that excites you!
For any queries regarding online education, feel free to contact us. We at AECC Global are here to help you realize your international higher education dreams, as always.