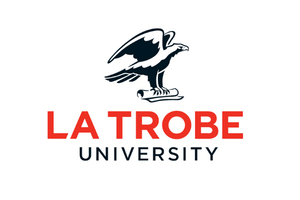 When you study with us, you'll experience world-class tuition in a friendly, supportive campus environment. We offer a huge range of fun social events and activities that make it easy for you to meet fellow students and make new friends.
About La Trobe University
La Trobe University is a public research university based in Melbourne, Victoria, Australia. Its flagship campus is in the Melbourne suburb of Bundoora. The university was established in 1964, becoming the third university in the state of Victoria and the twelfth university in Australia. La Trobe is one of the Australian verdant universities and part of the Innovative Research Universities group.

They were founded half a century ago to broaden participation in higher education in Melbourne's north and, later, in regional Victoria. They have succeeded for many thousands of students who would otherwise have been excluded from the opportunities provided by a university education.

The University continues to support access, diversity and inclusivity while undertaking world-class research that aims to address the global forces shaping the world and make a difference to some of the worlds most pressing problems, including climate change, securing food, water and the environment, building healthy communities, and creating a more just and sustainable future.